When I was planning my recent trip to the sunny Algarve (Portugal), I knew I wanted to dedicate one day to go and see the latest project by a Pritzker-winning architect Alvaro Siza Vieira. Capela do Monte is a contemporary minimalist chapel that sits in the beautiful Algarvian countryside and designed to function entirely without water or electricity.
Now, I know for a fact that this building is already becoming a place of worship for fans of Siza Vieira, so I decided to share my experience and let people know what to expect.
I have to say, I thought it would be easier to find this place! The chapel is located in the area of Lagos on a picturesque hillside facing west. It is indeed located in the middle of nowhere, so when I got to the nearest town of Barrão de São João, even the locals had no idea what is Capela do Monte.. Luckily if you search in Google, it gives you a pin with location, but even like that finding your way is not easy.
For those architecture enthusiasts like myself, who are planning to visit this building – it's a private chapel. Private meaning you have to book in advance if you want to go inside. I obviously was too impatient to do a proper research, so when I was on the final stretch to the building I found the sign saying "book your visit on capeladomonte.org". So yes, unfortunately I ended up admiring only from outside.
Nevertheless, it is definitely worth a visit. The building was inaugurated in March 2018 and it's truly stunning in it's simplicity, strong lines and textures. In the construction of the chapel the emphasis was made on using natural materials, such as limestone coating, in order for the building to heat and cool itself passively. Upon entering the chapel, visitors see several tile murals that are based on sketches made by the architect, and which depict different scenes from Jesus' life. Capela was built to be the focal point of the future Monte da Charneca Center – a rural retreat which is scheduled for completion in 2021. The existing part of the original village is already self-sufficient, with it's own water and power supply, and the future master plan of the center will have a primary focus on eco-tourism and sustainability.
I can continue writing about the building for hours, but I would rather show you images. If you have any questions, feel free to drop me a message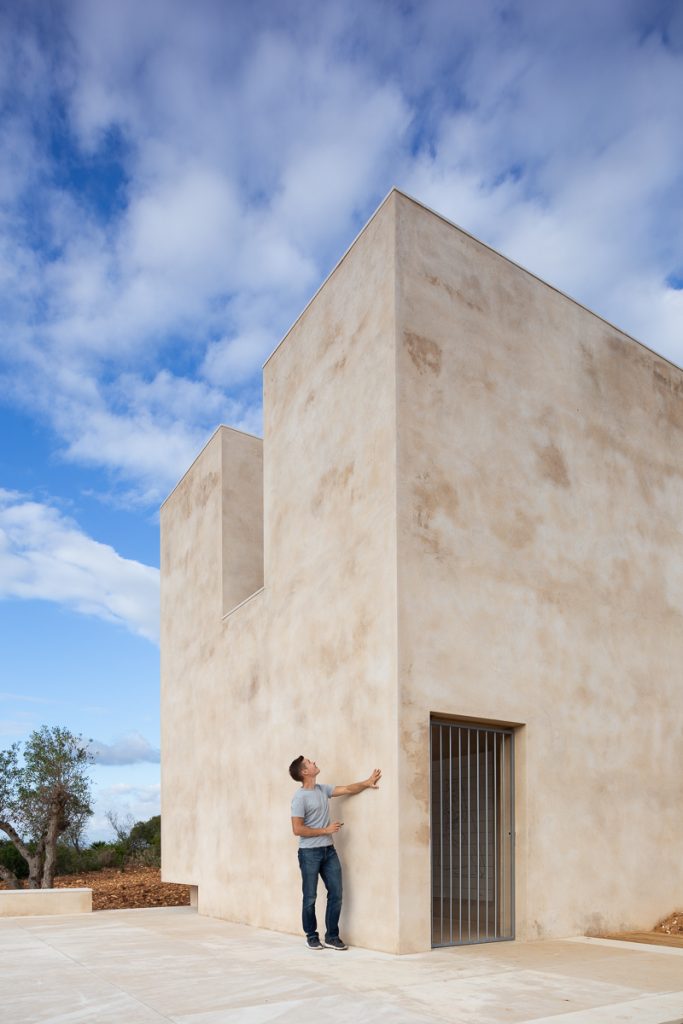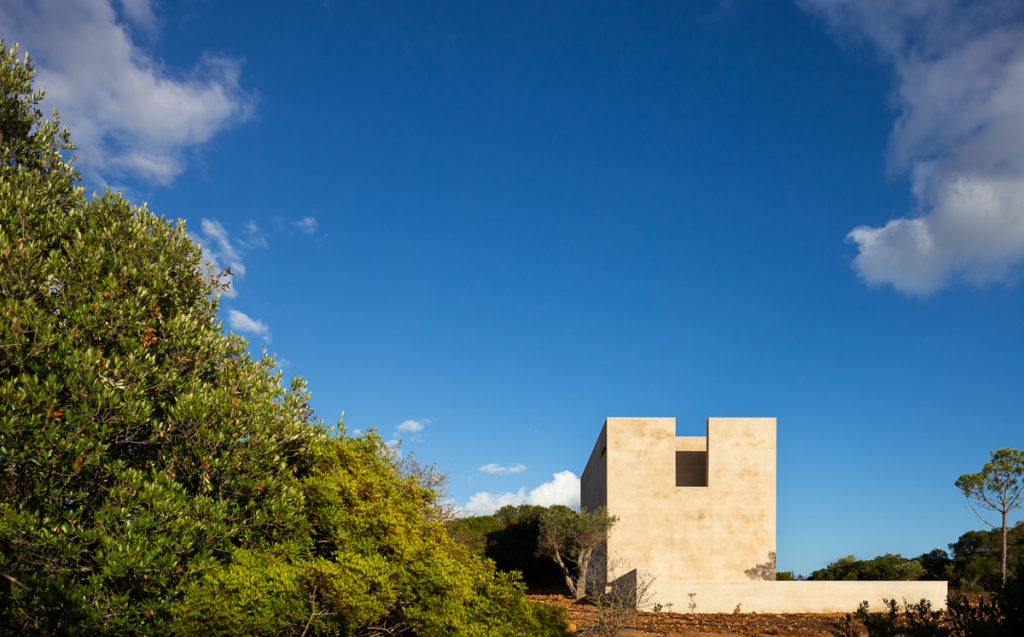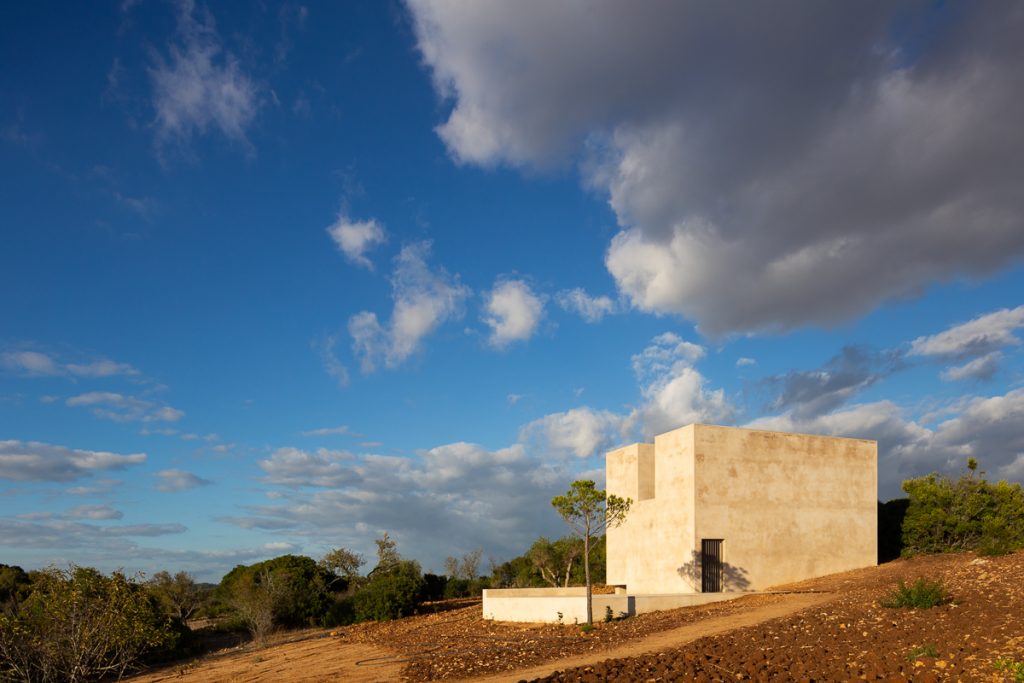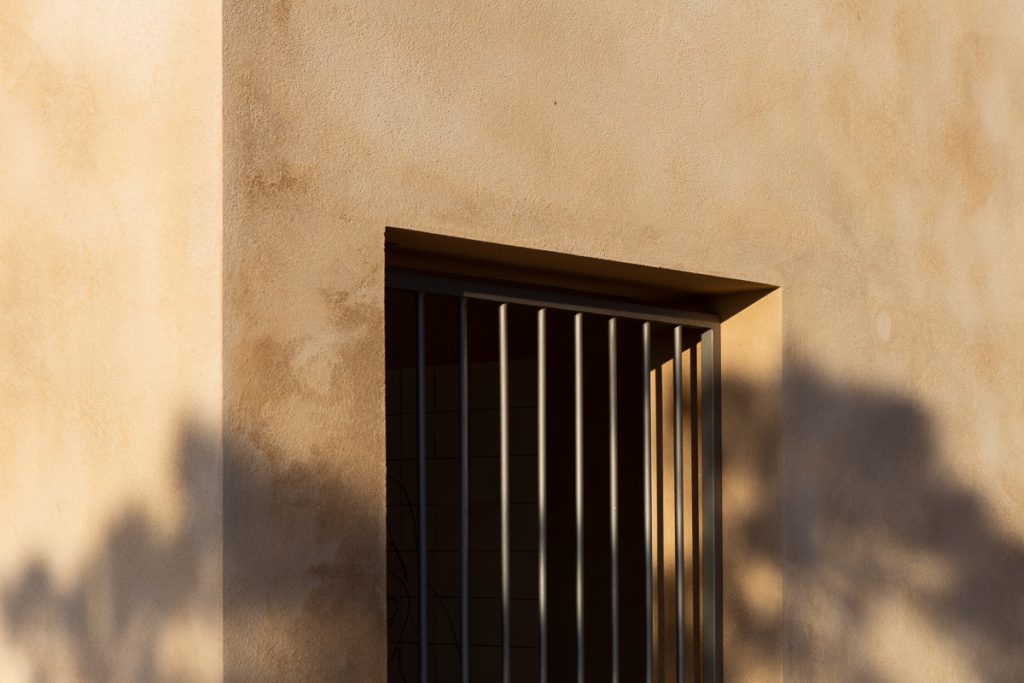 All images by Alexander Bogorodskiy
Instagram @photoshootportugal