Shooting a luxury yacht has been on my "dream assignment" list for a while. My admiration for the work of yacht designers shares the same roots as my passion for architecture. I remember discovering a few years ago that there are photographers who specialize solely on photographing superyachts (check breed media for inspiration). What a dream! – I thought to myself. It must be practically the same as photographing architecture, except on water (and in spectacular locations). In this blog I will tell a story of how I got commissioned to shoot a sailing yacht, underline some challenges and compare this new experience to my daily work in architectural photography.
Recently one of my architect clients recommended my services to the owner of Oyster 745 that was anchored in Lisbon, who needed the photos to promote the yacht for private charter. Challenge accepted.
The person who was in touch with me to organize everything was the captain. We started talking in February and spent cerca 4 months in discussions, waiting for the boat to be ready, checking the weather, etc. In architecture it's often the same thing, so my patience game is on another level…
So now we are in May and I receive a call – Alex, the sun is out, we have to make it happen before we sail off to Greece. Here is what we know:
There will be 4 crew members besides me and my videographer colleague. Yes, it takes quite a few people to sail even a small yacht.
It's a 23m sailing boat, so the space is tight. Which means everyone onboard will get a PCR test. (2 days without masks. Yes please.)
We get onboard in Marina of Cascais – make a 4 hour sail down to Serra da Arrábida (Setubal) to get some beautiful location shots – stay there overnight – shoot some more the next day and sail back to Cascais.
We have chosen a 2 day window to make sure we have enough shooting time and just in case the weather brings any surprise. On the day of shooting we reach Cascais by 10am, meet our new "family" for the next 48 hours and head off to Arrábida. First thing you learn about the yachting world – the atmosphere on a sailing yacht is way more informal compared to a motor boat. When you sail there is no time for formalities – everyone is running around barefoot making sure the boat is OK and on the right track.
While going to the main location I started working on the first set of interiors.
Looks easy? Not quite. The space is extremely tight. The boat is never fully stable, so the view outside the window is shifting up and down, and the light fluctuates like crazy. The issue with waves could only be resolved if parked in the Marina, but I didn't want the view from the windows to be of other boats.. Probably next time will use some photoshop magic. Lesson learned.
By the end of the day we arrive to our destination. Beautiful scenery, majestic sunset, and.. strong Atlantic wind. Damn I was hoping for the beautiful sunset shots on a calm water! Next time bring the boat to some secluded Italian lagoon please.
It gets dark, we pack the cameras until tomorrow and get around the table to share some laughs and good stories with the crew. By midnight everyone is in bed and we get 6 hours of good sleep before waking up for sunrise (the boat gently rocking on the waves makes me sleep like a baby).
Next morning the weather is being more gentle on us – the wind is calmer and we take this opportunity to put the inflatable boat on water to capture our beauty from the distance. This is the part where you have to hold on tight to a camera, if you don't want to come back home with plus one funny story and minus one piece of equipment.
To summarize, here are a couple of good takeaways from this trip. When shooting yachts there is an infinite amount of circumstances that are out of your control. There is a lot of planning and preparation, because the time is limited and everyone has to know what they are doing. Yacht photography is much more about teamwork as compared to architecture. I am used to shooting buildings and the advantage is.. buildings don't move. The location is pre-defined. The decoration doesn't randomly fall of the table because we just hit a wave. No risks of leaving your camera at the bottom of the ocean. Oh and a bonus – you don't get seasick (I did on our way back).
But I must say this project was quite an experience. Different setting, different challenges, lots of collaborative effort with some awesome people – huge thanks to everyone from the crew. We definitely had some good time and hopefully the owner is happy with the images. Bring me the next one.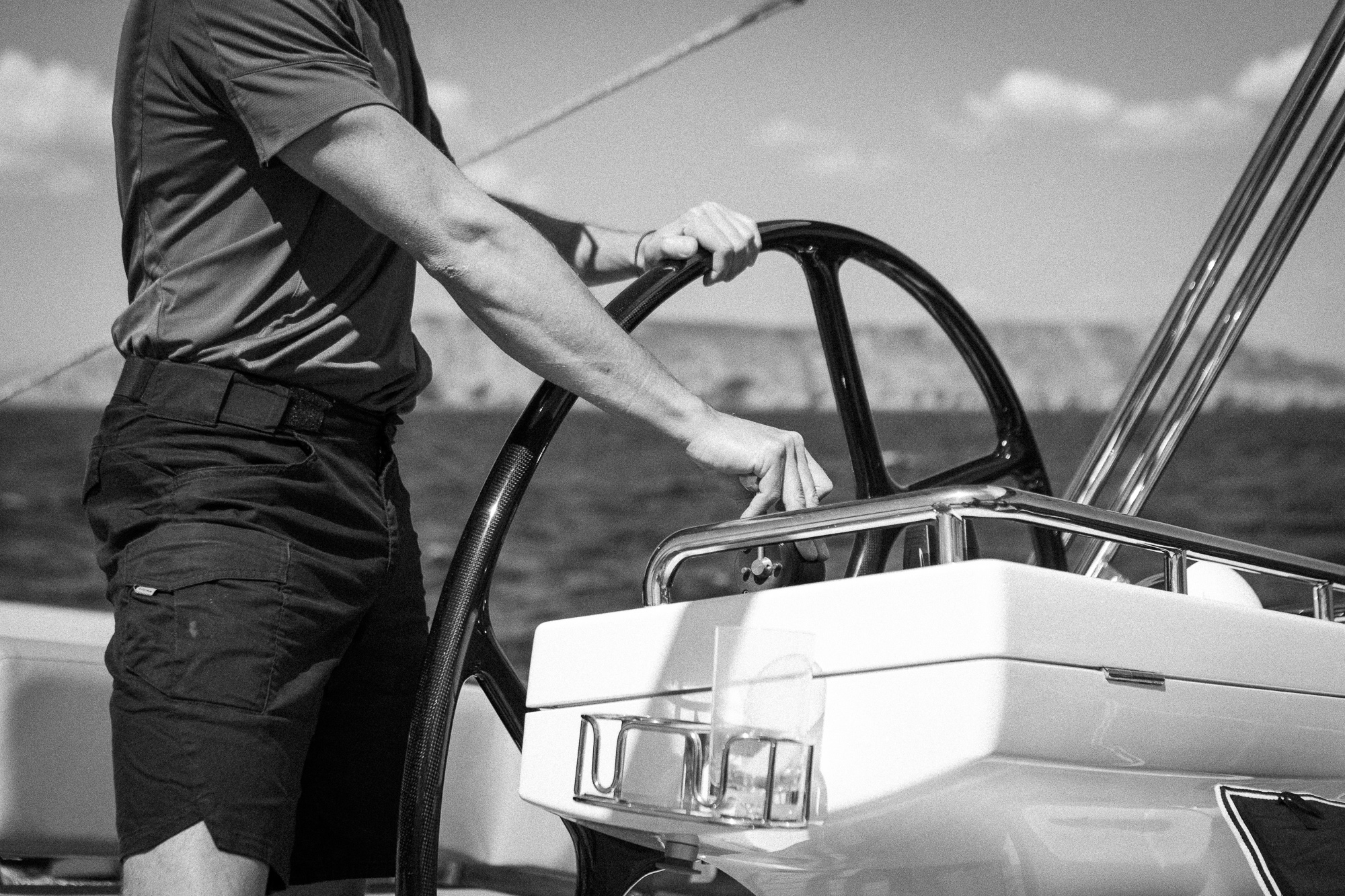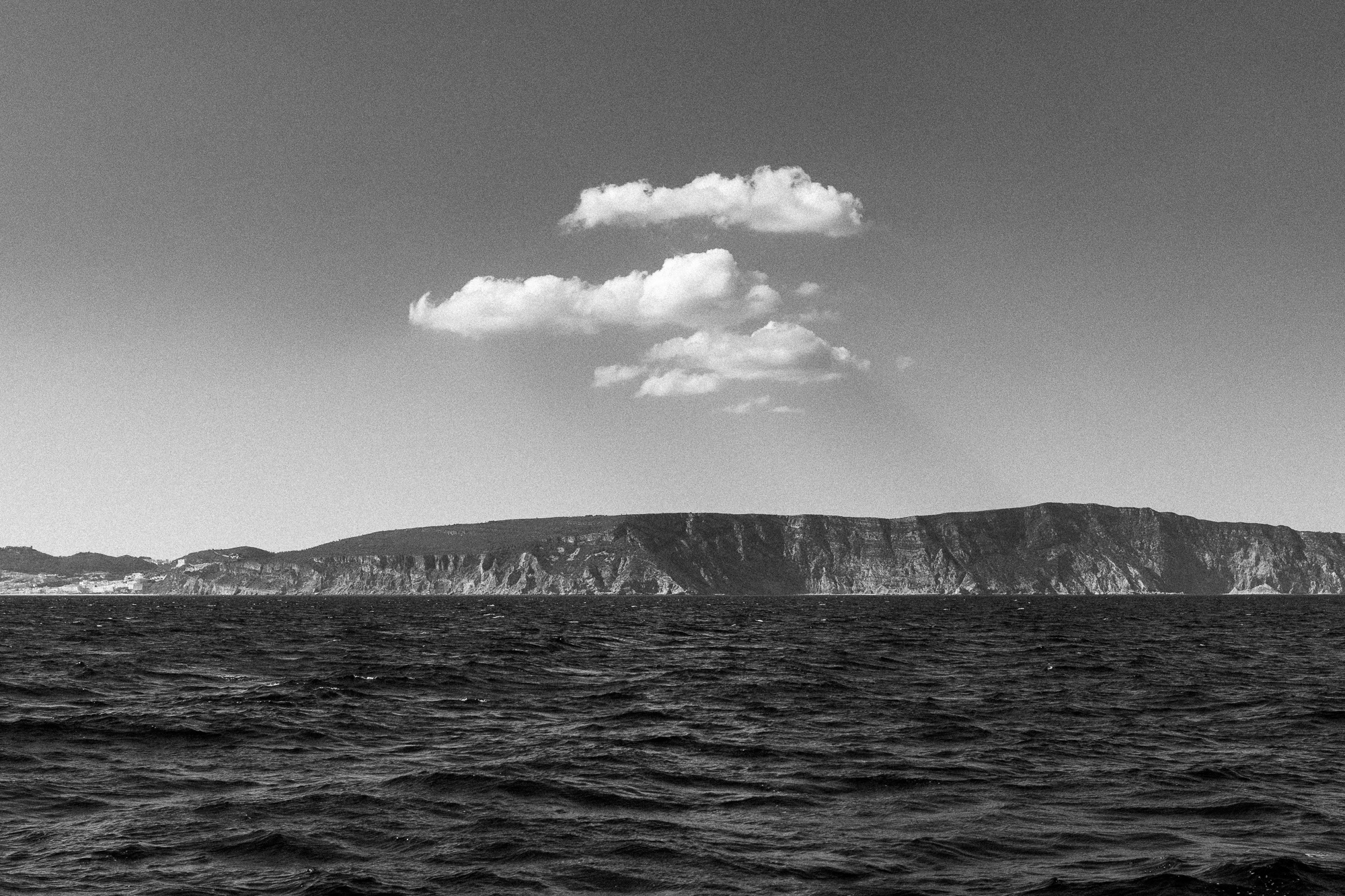 Connect with me on LinkedIn www.linkedin.com/in/alexander-bogorodskiy/